Our values
Personnel – Experienced sailing personnel and professional team are our main values;
Environment – Our aim is to minimize the impact on the environment throughout all aspects of our activities;
Safety – We continually focus on establishing a safe working environment, providing high-quality services and preventing risks;
Quality service – As Azerbaijan Caspian Shipping Company we guarantee high-quality cargo transportation and diverse specialized offshore services based on our rich experience;
Sustainable development – As a shipping company with effective management, we pursue sustainable development in all aspects of our business to provide valueadded services to our clients.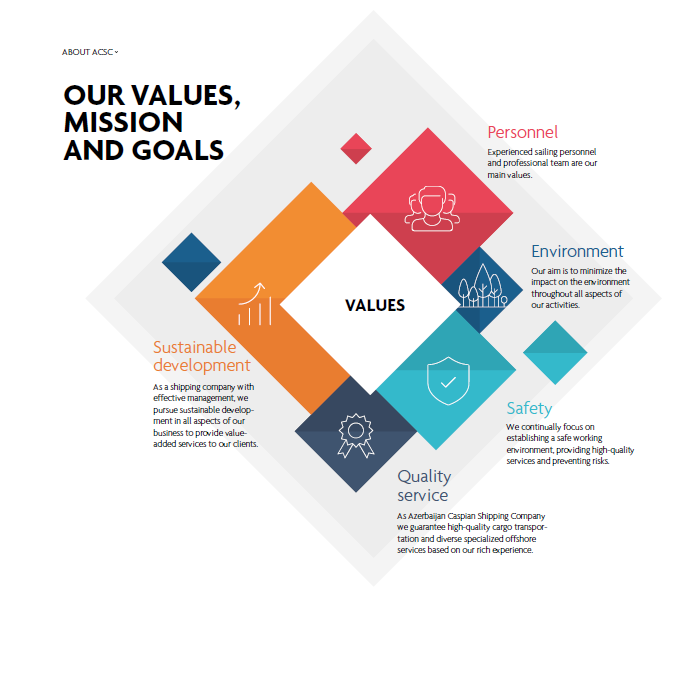 Our mission:
To support harmonious and continuous flow of international cargo and contribute to Azerbaijan's regional transportation hub strategy.
Vision:
To maintain the leading position in the Caspian Sea and expand operations beyond the Caspian Sea.
Slogan:
"Your shortest bridge between Europe and Asia"